OUR STORY
Our heart is for Christian Professional Women who seek to live and lead as Christ's own
Professional Christian Women (PCW) is a non-profit organization dedicated to encouraging women in the workplace to use their God given "work gene" to live out their faith in the workplace
Our history:
In 2005, Cheryl Scanlan had a vision for ministering to women in the marketplace in the Raleigh-Durham-Chapel Hill area.  Her idea was to provide a forum for Christian Businesswomen to encourage one another through panel topics, discussions and prayer for one other.
September of 2013 — Cheryl met Kevin McCarthy, CEO of On-Purpose Partners who connected Cheryl with his business partner Mary Tomlinson for a 'meet and greet' since Mary had just moved from Orlando, Florida to Wake Forest, NC.
November 2013, Mary and Cheryl met for coffee. What they thought was a simple social connection became so much more, when, during that meeting, Cheryl discovered that Mary sat on the board of an organization in Florida called J4 that ministered to Christian businesswomen in the marketplace in Orlando. They were stunned that their visions and concepts almost perfectly mirrored one another.
Sensing God's calling, they decided to move forward for a group in the Raleigh area to minister to Christian businesswomen.
By the end of 2014, the newly formed group called PCW (Professional Christian Women), had met 6 times, engaged 21 panel speakers and built a database of over 300 women!  There was a certainty of God's leading and the need for this type of organization.
Today, PCW is a registered non-profit and serving women in Raleigh, RTP, the Piedmont Triad area and considering other locations around Raleigh and around the country.
Join us on this journey of what God is doing in and through Professional Christian Women!
2019 Board of Directors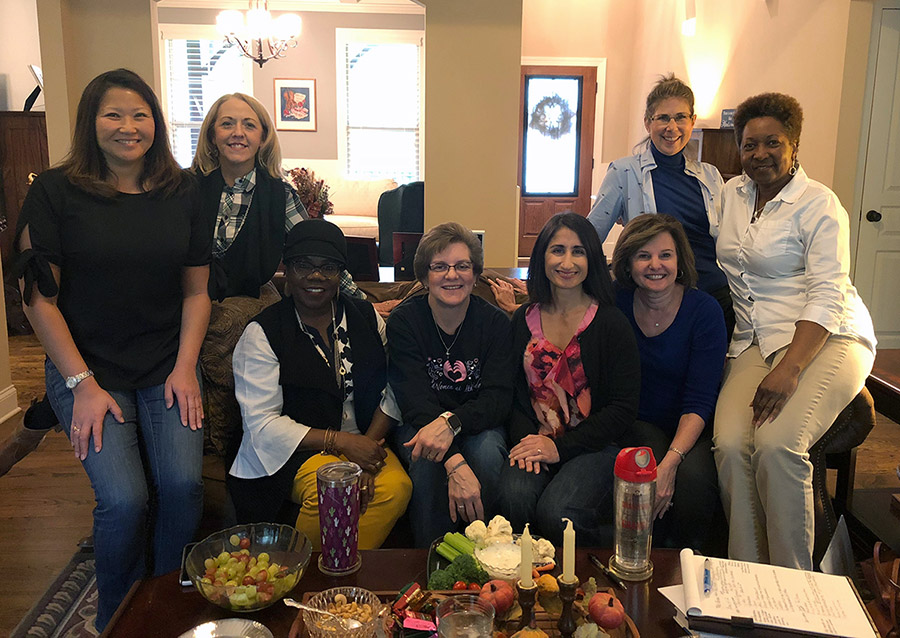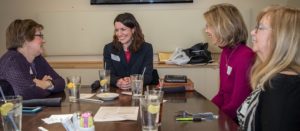 PCW Statement of Faith
There is one true God, eternally existing in three persons – Father, Son, and Holy Spirit.
Adam and Eve were created in the image of God but sinned, and through their disobedience, sin and death entered into the world.
Jesus Christ is God, the living Word, fully man and fully God born of a virgin. He suffered, died, was buried and rose again on the third day to satisfy the atonement needs of the Father for the sins of all people.
Jesus Christ is the Head of the Church, His Body, which is composed of all people, living and dead, who have been joined to Him through saving faith.
Salvation is a gift from God and is not as a result of our works. Upon salvation, God extends His righteousness to us because of the sacrificial and finished work of Jesus on the cross.
Once saved, the Holy Spirit then dwells in the saved one. Through this indwelling, the saved one is guided in their walk, assured of their faith and gifted for the work of a disciple.
The Holy Spirit convicts and draws sinners to Christ, imparts new life to them, continually indwells them from the moment of spiritual birth and seals them until the day of redemption. His fullness is manifest in the believer's life by faith.
At the time of physical death, believers pass from one life to be present with the Lord to fellowship with Him.  Unbelievers at the time of death, experience eternal separation from the Lord and await the final judgment.
Believers are commanded to meet regularly for the purpose of worship and encouragement in their faith.
Believers are to share the Good News of the Gospel of Jesus Christ. Whether in our communities, a foreign land, the marketplace or our own homes, we are to sow seeds of the Kingdom of God.